Louisiana State Court Judge Rachael Johnson ruled on Thursday, October 17 that homeowners could move forward with their lawsuit against the Make It Right Foundation and its officers and directors, including founder and actor Brad Pitt for defectively constructed homes just days after Hard Rock Hotel collapsed for possible construction defect.
Defective Construction of Make It Right Homes
Plaintiffs purchased their homes from the Make It Right Foundation from 2008 through 2016 and say that their homes are riddled with defects and are virtually worthless.
Ron Austin Law filed a class action lawsuit on behalf of homeowners in 2018 against Brad Pitt's Make It Right Foundation and others alleging the "Make It Right" homes were built with defective materials, designs, and construction.
Plaintiffs also alleged the Foundation was insolvent and the Officers and Directors, including the founder Brad Pitt, committed fraud by suppressing knowledge of the defective conditions from the homeowners. The Make It Right Foundation did not reveal the systemic defects in the development until September 2018 when it filed suit against John Williams, the chief architect, alleging damages estimated at $20 Million dollars.
In a statement to the New York Post in February, Attorney Ron Austin said, "Every time there's been good press, Mr. Pitt has been smiling, shining for the cameras, taking credit, continuing to say he's not abandoning the project. But the reality is his legal team is doing everything they can to have him removed from this lawsuit. If he gets out of it, residents of Make It Right will be stuck in homes of disrepair with no recourse."
The Officers and Directors, including Brad Pitt, sought to be removed from the lawsuit claiming, among other things, that they did not personally participate in events complained of by the homeowners.
Plaintiffs argued that Brad Pitt and the Make It Right Foundation were "builders" under the law, and owed a duty to divulge known defective conditions to the homeowners. The Judge ruled on October 17th that the Plaintiffs sufficiently stated a right of action and a cause of action to proceed with their lawsuit.
The Judge's ruling in court that plaintiffs could move forward with the lawsuit against Make It Right and Brad Pitt is a big win for the homeowners.
Ron Austin and his legal team are proud to seek justice for the homeowners in the Ninth Ward community and anyone else in our community who has been affected by defective construction.
Defective Construction in New Orleans Still Affecting Our Community
Defective construction can result in serious consequences, including building collapse and injury.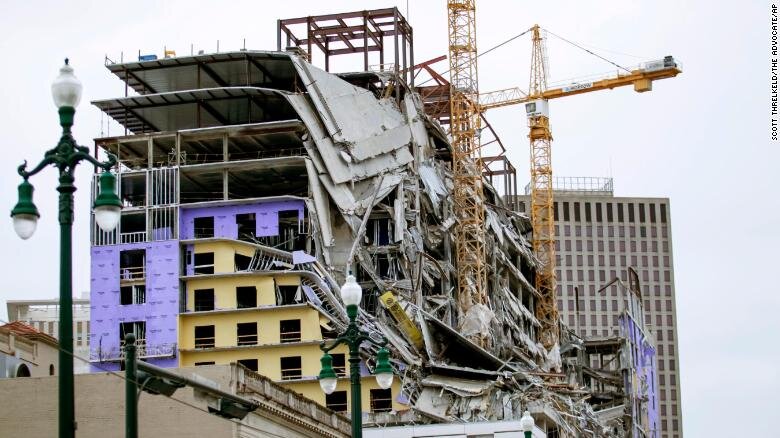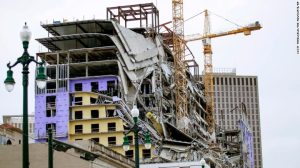 As of late, our community has been affected by another possible defective construction incident resulting in tragedy.
On Saturday, October 12th, the under-construction Hard Rock Hotel collapsed on Canal Street in New Orleans — killing 3 and injuring 30 people. The devastating event was captured by witnesses as it happened.
As rescue operations took place, accounts from construction workers and video footage of, what is speculated to be, defective construction in the structure has begun to circulate. The video is currently under investigation for authenticity and whether it portrays structural problems prior to the devastating collapse.
Demolition has begun on the remaining Hard Rock Hotel structure — allegedly costing the city of New Orleans $400k a day. New Orleans Mayor, Latoya Cantrell said during a news conference that the amount being spent to clean up the site and make the area safer does not include the impact on the city's economy and the city intends to seek reimbursement from the responsible party.
The collapse has not only affected many lives but also surrounding businesses that had to close for being in close proximity to the collapse and some are now even seeking damages.
The Saenger Theatre is currently pursuing a class-action suit against the Hard Rock Hotel developers for interrupted business by the catastrophe. Other businesses like Ruby Slipper Cafe have also been affected by the collapse — which is looking at $40k to $60k in lost revenue only 2 days after the collapse.